Biomedical Advances of Autism 2012
Biomedical Advances of Autism 2012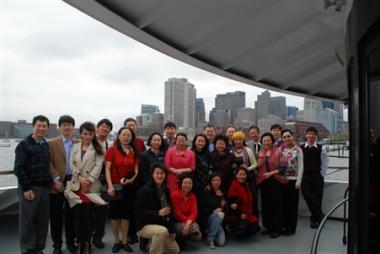 American Chinese Medical Exchange Society (ACMES) will hold its second conference of "Biomedical Advances of Autism" at Mclean Hospital on August 26th, 10am to 6:30pm, co-organized by Mclean Hospital Alternative Medical Center and Mass Society of Chinese Medicine. This will serve as a great opportunity to learn and exchange ideas for Autism clinicians, researchers, psychologists, educators and parents.
You will hear from autism expert Martha Herbert about her new book: "Autism revolution" and have her signage, you will also receive the newly published special issue of autism from "North American Journal of Medicine &Science" including 10 top level peer review autism articles written by autism experts Sidney Baker, Elizabeth Mumper, Maria Mody, Georgina Garcia, Richard Frye, Randall Rasmusson, Michelle Hartley-McAndrew and Rich Lord.
The conference will include three major panels: "Traditional Chinese Medicine and acupuncture perspective in Autism therapy" "Autism research and renovation" and "Biomedical advances of autism", cover the newest treatment methodology and research findings from basic research, epidemiology and clinical trials, treatment strategies and toxic chemicals, food intolerance, auditory dysfunction and social deficit.
In addition to Dr.Martha Herbert, Pediatric Neurologist of MGH, other feature speakers include Harvard Professors Dr. David Lee and Dr. William Stone, Dr. William Shaw, CEO of Great Plains Lab, Dr.Devin Houston, CEO of Houston Enzymes, Dr.Ming Tong,, Senior Medical Consultant & Director, Beijing Biopharma International, Sally Brockett, MS, Director of the IDEA Training and Consultation Center in North Haven, Connecticut, Dr. Carol Englender, private practitioner in Framingham, MA.
Time: 10am-6:30pm, August 26th, 2012
Location: Mclean Hospital/Harvard Medical School, 115 Mill Street, Belmont, MA
Parking: free
Dress code: Business casual
Admission: $10 include lunch, plus dinner $25 total before 8/10/12
Dinner Location: Sichuan's Garden, 411 Waverly Oaks Rd. • Suite 109 • Waltham, MA 02452
Seats are limited, please register today at http://autism-2012.eventbrite.com/
---